Business Priority Banking 2
Move up into bigger discounts on loans and services.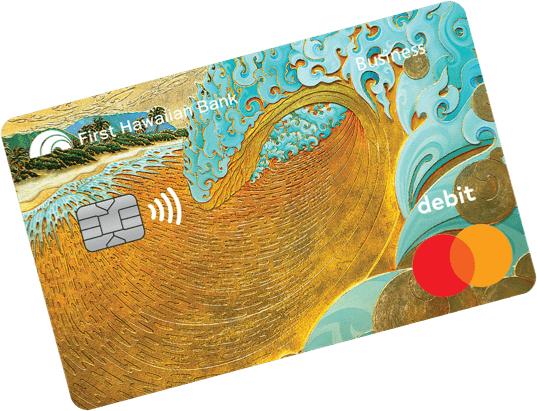 Key benefits
No monthly service charge with a combined balance[[#1]] of $30,000 (Otherwise $20 per month)

175 free items per statement period.  Cost for additional items is $0.25 per item.[[#2]]

Discounts on Business Credit Cards, Merchant Services, and Business Loans and Lines of Credit
Minimum Opening Deposit $100
Free FHB [[Online Business Banking|/business/business-online-banking/fhb-online-business/online-business-banking]] [[#3]]
Higher level of free items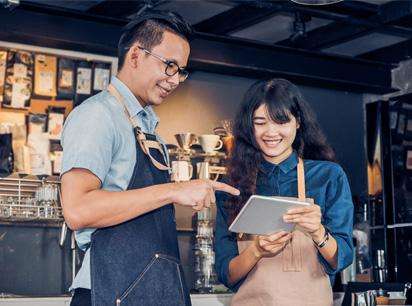 Features
Free first order of business checks (selected designs)

Preferred rates for Business Mastercard[[®]][[#4]], Business FirstTerm and Business FirstLine

Waived annual fee for the Business Yes-Check Reserve Line of Credit

First two (2) month fee waiver for first new Merchant Credit Card terminal
Additional Details
$20 discount on Safe Deposit Box Annual Rental fee[[#5]]

Waived monthly service charges for FHB Online Business Banking[[#4]], MaxiMizer Account, Image/Item enclosure

First year annual fee waived for the Business FirstLine

Waived set up fees for Merchant Credit Card Processing

25% discount on the Revocable Living Trust management fee for the first year
Combined balances includes the balance of deposit accounts, credit card accounts, and loan accounts. Please refer to the Schedule of Charges for Business Deposit Accounts for more information.
A per item fee is charged for each check written, deposit ticket submitted, or check deposited.
FHB Online Business Banking includes online banking, mobile banking, Online Bill Pay, Popmoney and Entitlements, and is FREE for Business Priority 1, 2 and 3 customers and $5.99 for all other customers. This includes up to 2 sub-users and is an additional $1/month per sub-user after the first two. For businesses using Direct Connect to access online banking through Quicken or QuickBooks, it is $14.95/month used (fee is inclusive of the FHB Online Business Banking service fee. Priority Banking waivers not applicable).
You may apply for a Business Mastercard® and, if approved, receive a reduced rate spread for purchases (as set forth in the Business Credit Card Agreement). Please refer to the Priority Banking Plan for Business Checking Account Agreement which will be provided at account opening for additional details and restrictions.
Subject to availability, limit of one safe deposit box per checking account. Safe deposit box contents are not insured by First Hawaiian Bank, the FDIC, or any other government agency.