Responsible Corporate Citizen
Improving the lives of families in the communities in which we live and work
Investing in our communities
Annually, the First Hawaiian Bank Foundation makes contributions to more than 400 agencies, providing support for health, education, human services, and culture and the arts. We are the largest corporate contributors to charity in Hawaii and one of the largest in Guam and CNMI.
Our ongoing priority is providing brighter futures for youth throughout our community, driven by our belief that this will ultimately bring long-term benefits. We continue to support programs and people who are dedicated to solving our community's challenges, extending opportunities for young and old alike, and enriching lives throughout the Hawaiian islands, Guam, and Saipan.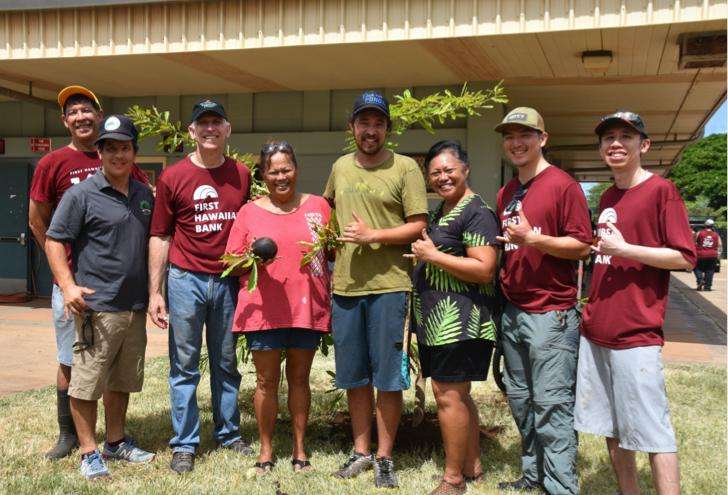 Employees giving back
Each year in the spirit of lokomaika'i, or giving, First Hawaiian Bank employees also step forward without hesitation to assist those in need. They give generously through charitable donations and volunteer their own time and talents. Since 2007, employees have raised over $5 million for non-profit agencies in Hawaii, Guam, and Saipan. The employee giving campaign is administered by the bank with 100% of the donations going directly to the charity. A total of 98 percent of all employees participate in the effort.
Doing the right thing
Helping to build stronger communities and ensuring that the needs of our community are being met are just two of the reasons why so many of our bank employees volunteer their time to serve on the boards of directors of nearly 100 non-profits and charities. Many employees volunteer their time and talents simply because it's "Pono" or the right thing to do.