Payroll
We've partnered with Ceridian and ADP to offer payroll solutions for businesses of all sizes.
Payroll & tax payment services
No business activity has become more complicated in the past decade than paying employees. That's why First Hawaiian Bank has partnered with Ceridian Employer Services and ADP to offer payroll solutions to help you prepare taxes, handle direct deposits, and more. Payroll services[[#1]] are available to all size-businesses, from single-employee companies to the largest of corporations.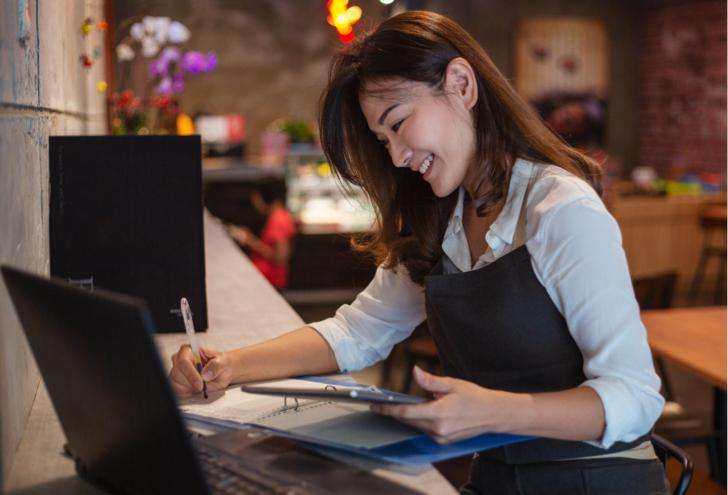 Benefits
A few of the more popular benefits of payroll servicing with First Hawaiian Bank, in conjunction with ADP and Ceridian Employer Services, include:
Compliance Tools

Direct Deposit

Benefits Administration
Tax Services Management

Time and Attendance Solutions

Confidentiality
ADP Services
ADP offers the insights, tools and data to handle your payroll so that you can unlock your potential.
ADP Mobile App
ADP Mobile App

Direct deposit, prepared checks, paycards

Paper checks delivered to business location
General ledger integration

Time and attendance solutions

Tax and compliance
Human Resources
Employee Handbook help, HR Hotline, Background Checks

Up to date HR rules and regulations

Enrolling or changing benefits information

Reporting life events such as moving or having a baby

Acknowledging company policies
Viewing pay statements and W-2 information

Changing W-4 tax information

Viewing the company directory

Submitting requisition requests

Managing performance and goals
Ceridian Employer Services
Ceridian makes HR and Payroll easy by offering flexible solutions for companies of all sizes. Payroll Plus Powered by Ceridian includes:
Web Based Payroll and HR platform

Payroll Preview Prior to Processing

FHB Official Bank Check Service

FHB Direct Deposits

Automated Tax Depositing and Filing Services

Comprehensive Reports

Time & Attendance Solutions
Mobile Apps for Employee time entry and on-line viewing of paystubs

Quickbooks Interface

Employment and Salary Verification Service

Branch delivery of payroll output

Local Processing and Customer Service
Want to learn more?
For more information, please call Treasury Management Solutions at (808) 844-3151.
Disclosures[[#1]]
Certain restrictions and requirements may apply. Eligibility subject to review and approval. Please contact us at (808)-844-3151 or Toll Free at (800) 336-0542 for further details.