Online and Mobile Banking Solutions
Access your money anytime, anywhere, with secure online and mobile banking.
Convenience
Bank whenever you want and wherever you are.
Security
Encryption technology keeps your transactions safe.
Control
Pay bills, view statements, transfer funds, and more!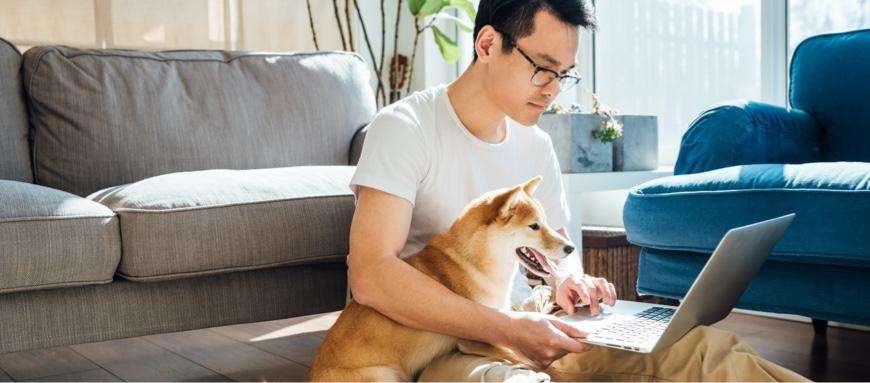 Online Banking[[#1]]
Manage your bank accounts online and take control of your finances.
Pay bills and other people
Manage your finances from a single dashboard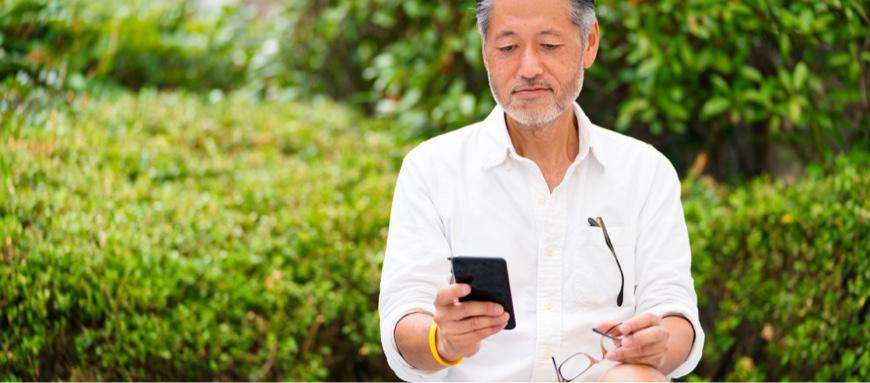 Mobile Banking[[#2]]
Access your accounts from your smartphone or tablet.
Track spending and budgets
Personalized financial insights
Helpful features and tools
Manage Your Finances[[#3]]
Get a 360° view of your finances and monitor investments, manage your budget and track spending in your accounts, even those at other financial institutions.
Transfer Money [[#4]]
Transfer money to or from your First Hawaiian Bank accounts, including making payments to an FHB credit card, mortgage, loan, or line of credit.
Bill Pay [[#5]]
Easily manage and pay all of your bills from one place and set up AutoPay to automatically pay recurring bills.
Zelle[[®]][[#6]]
A fast and easy way to send and receive money with people you trust.
Alerts & Notifications[[#7]]
Stay up-to-date on your accounts & transactions with email, SMS or push notifications.
How-to Videos
Learn how to use the tools and features of FHB Online[[®]] and Mobile Banking.
Ready to get started?
Download the FHB Mobile app or enroll online.
Personal Users
There is no cost to use FHB Online & Mobile Banking service for personal customers. However, you may be assessed fees if you choose to use these additional services within online & mobile banking: 
Online Bill Pay: Free for Priority Banking and Complete Checking customers, and Pure Checking customers with a minimum direct deposit of $500 per month. Online Bill Pay is $5.99/month for all others. You may unenroll at any time by logging into your FHB Online account and clicking on Settings then "Unenroll from Bill Pay".

Fees associated with expedited payments will be shown prior to processing your payment. Same-Day (electronic) payments are $9.95 per payment and Overnight (paper) payments are an additional $14.95 per payment.

eStatements: There is no charge to view eStatements.  However, there is a $5 monthly fee if you choose to continue receiving both paper statements and eStatements for your checking or savings account.
See the FHB Online Terms & Conditions for details about fees and fee waivers. 
All other features of FHB Online & Mobile Banking are included for no additional cost.
Business Users
Go here to see our business banking options.
You can access the following personal accounts through FHB Online: Checking, Savings, Money Market/ MaxiMizer, Certificate of Deposit, Individual Retirement Account (IRA), Credit Card, Mortgage, Personal Loan, Personal Line of Credit (Personal FirstLine), Home Equity Line of Credit (Home Equity FirstLine), Overdraft Protection (Yes-Check), Trust, Investment and  Insurance accounts. 
Your FHB Trust, Investment, and Insurance accounts will be displayed on the FHB Online account summary page. However, you cannot transact on your wealth management accounts via FHB Online. For assistance with transactions, please contact your Account Officer.
Business users can access Business Checking, Business Savings, MaxiMizer, Certificate of Deposit, Business Credit Card and Business FirstLine accounts.
Due to various restrictions, not all personal or business accounts can be accessed to the same degree. To learn more, view the FHB Online Terms and Conditions.
Once your FHB Online enrollment form is received your account will be created and you will receive a confirmation email with a temporary password to login. Once you have this information you can login at fhb.com or by downloading the FHB Mobile app (Apple | Google Play).
Didn't find an answer? Still have questions?
Disclosures
Basic online banking services including, account aggregation (connecting non-FHB accounts), transfers, mobile check deposit, eStatements, Zelle® and Direct Connect are free for personal customers. Additional fees are charged for optional services such as Online Bill Pay. See FHB Online Terms and Conditions for additional information about FHB Online services and fees.
You must have a mobile device with Internet to use FHB Mobile Banking and an auto-focus, rear-facing camera for mobile deposit.
To view accounts from another financial institution, you must have online access set up at that institution.
You must be 18 years or older to use External Transfers service. The external bank account must be in your name and a checking, savings, money market checking, money market savings or brokerage account. See Terms and Conditions for additional information and limitations.
Personal and FHB Online Business Basic customers enrolling for Online Bill Pay may incur additional fees. Online Bill Pay is included with FHB Online Business Banking. See Terms and Conditions of FHB Online Services for details. To unenroll from the Bill Pay service, login to your FHB Online account and go to Settings then select "Unenroll from Bill Pay".
Must have a U.S. bank account and mobile number to use Zelle®. There is no charge for personal customers to use Zelle® (mobile network carrier fees may apply). Personal customers enrolling for Zelle® must be 18 years or older. See Terms and Conditions of FHB Online Services for details. Zelle® and the Zelle® related marks are wholly owned by Early Warning Services, LLC and are used herein under license.
Standard SMS/Text Message fees may apply.
App Store® is a service mark of Apple Inc., registered in the U.S. and other countries. 
Google Play and the Google Play logo are trademarks of Google LLC