Typical Errors on Credit Reports
5 min read
Posted on Mar 17, 2022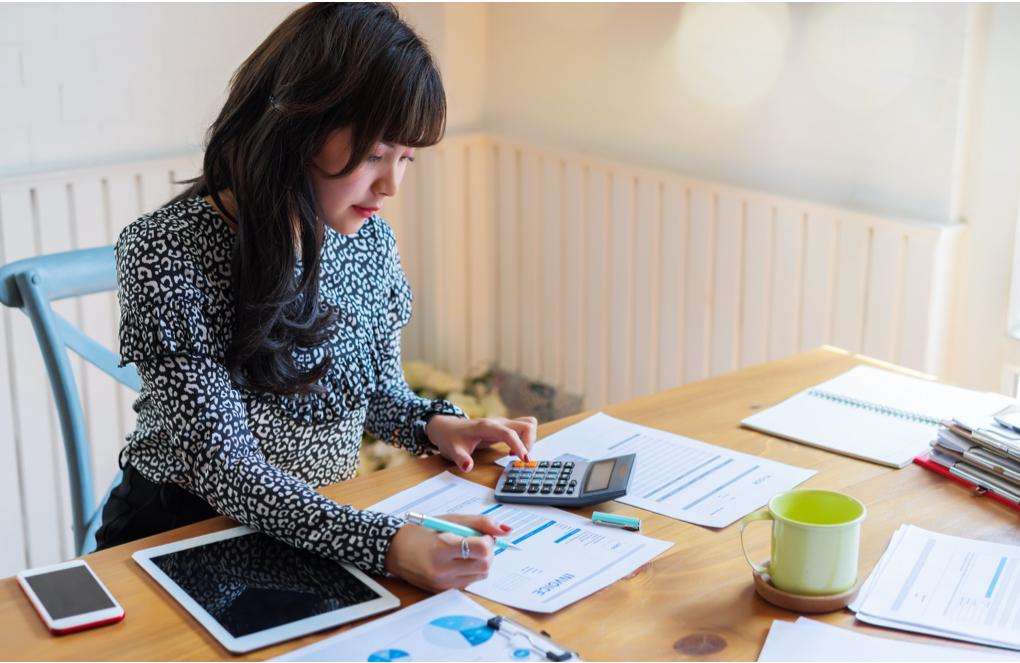 According to a study by the Federal Trade Commission (FTC), around twenty percent of people have an error on at least one of their credit reports.  These errors are often discovered when consumers are applying for credit—and such oversights can have a negative impact on their application status. 
If you're thinking about applying for a mortgage, home equity line of credit, car loan, or another credit product, you should check your credit reports and proactively address any errors you find before submitting any applications. 
Request Your Free Credit Report to Check for Errors
Under the Fair Credit Reporting Act (FCRA), you are entitled to one free credit report every twelve months from each of the major credit reporting companies: Equifax, Experian, and TransUnion. You can access all of your reports in one place at AnnualCreditReport.com. If you are not applying for new credit, you may want to "stagger" your free credit reports by requesting one from a different bureau every four months. This will help you monitor your credit profile throughout the year. 
Three Common Errors on Credit Reports
Common credit report errors can be sorted into three categories: 
1. Personal Information 
The first type of error people often find is related to their identity. Review your credit reports carefully, and check to make sure these items are accurate: 
Ensure your full name is spelled correctly, and that you do not have accounts in your report belonging to a relative or other person with a similar name.  If you have a suffix to your name, ensure that it is on your report and listed correctly. For example, if you are John Smith Junior, make sure you're not listed as John Smith Senior, John Smith III, or just John Smith.

Check to be sure that your address and the last four digits of your Social Security Number (SSN) are correct. (The credit bureaus should mask the first 5 digits of your SSN.

Accounts that do not belong to you, or that you did not open. If you do not recognize an account that is listed in your credit report, you should check with the account institution right away.
2. Reporting of Account Status
Another common type of error on credit reports pertains to the status of your accounts. Here's what to look for:
Closed accounts reporting as open, or closed accounts stating "closed by grantor" when you were the one to initiate the closure request. ("Closed by grantor" means that the lender initiated the closure, which conveys negative information about you as a borrower.)

You are listed as an owner of an account, when you really are just an authorized user. 

The same account is listed more than once, possibly with different last names on the account or with different creditors listed. (This is common when accounts are sent to collections.) 

Accounts are listed with higher balances than you are carrying, or with incorrect credit limits. This can have a negative impact on your credit utilization score (outstanding debt as a percentage of available credit), a calculation used in determining your credit score. 

Accounts in good standing do not appear on your report.

Accounts listing incorrect dates of your last payment, incorrect account opening dates, or delinquencies (late payments) that did not occur.
3. Timing Issues
The third category is related to timing issues with your credit history. Certain types of accounts are removed from your credit report after a specific period of time:
After 7 years, charged-off accounts, accounts sent to collections, judgments, tax liens, late payments, and closed accounts should be removed from your report.

After 10 years, bankruptcies should be removed from your credit report.

After having incorrect information removed from your report, continue to check to see that it is not accidentally reinstated to your report. 
How to Dispute Credit Report Errors
If you find any errors on your credit report, contact both the creditor of the account with incorrect information and the credit bureau whose report reflects the information.  The Consumer Financial Protection Bureau (CFPB) provides sample letter templates and instructions on how to submit a dispute with creditors and credit bureaus.  
While checking credit reports and disputing errors on credit reports can be a lot of work, and sometimes overwhelming, doing so is a vital step toward improving your financial wellbeing. To learn more about improving your credit record over time, visit the CFPB's website. 
Thank you for the feedback