United[[®]] World Elite Business Credit Card
Turn business expenses into travel.
Earn unlimited Miles with no expiration, and take advantage of various ways to redeem your Miles.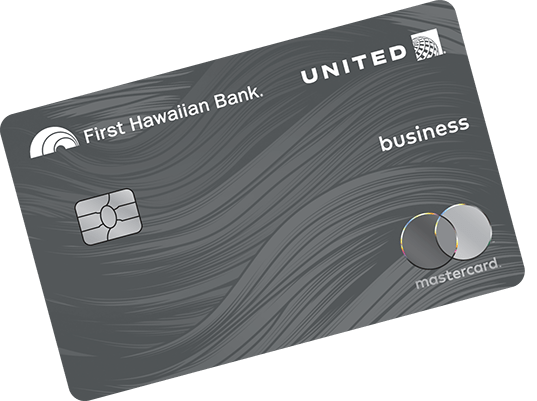 Earn rewards[[#1]]
50,000 bonus Miles with $5,000 spend within first 3 months after opening a new account. To qualify, apply by 12/31/23.[[#2]]

2x Miles per $1 spent on United tickets purchased through United ticketing channels, dining, home supply warehouse stores, and telecommunication services.[[#3]]

1x United Mile per $1 spent on all other purchases.

For more information, see Program Agreement.
United MileagePlus

®

Business Cardholders, visit this page to learn about how to upgrade your card.
You're in control
Customize employee spending limits
Free checked bags
1st and 2nd checked bags free[[#4]]
Travel the world
[[No foreign transaction fees | /unitedbusinessdisclosures]]
2 complimentary United ClubSM lounge passes per account per year[[#5]]

Receive a statement credit of 25% on all inflight purchases[[#6]]

Complimentary premier upgrades on award tickets[[#7]]

Earn up to 1,000 Premier Qualifying Points (PQP) with every purchase to elevate your airline status[[#8]]

Choice of thousands of flights worldwide

Be alert! Learn more about

security and fraud protection

 

and enroll in

 card alerts for your account and transactions

Extended Warranty
MasterRental Coverage

MasterAssist™ 
Mastercard Easy Savings® Program

Zero liability protection

on unauthorized purchases

Monitor your transactions, view eStatements, and easily make card payments with FHB Online Business 
Your card is protected by Mastercard 3D Secure 2.0! Visit our FAQs to learn more.
Our cards are contactless and mobile wallet-ready! Use your card with Apple Pay®, Google Pay®, and Samsung Pay®

 
No. When you open a United World Elite Business Credit Card, you are automatically enrolled in the MileagePlus® Program. If you already have a MileagePlus® member number, please include it in your application.
There's no cap on how many Miles you can earn. For more information, please visit the United website at www.united.com.
To redeem your Miles, visit www.united.com or call 1-671-647-6453 in Guam or CMNI. Call 1-800-864-8331 (1-800-United-1) from all 50 states.
Didn't find an answer? Still have questions?
Miles accrued, awards, and benefits issued are subject to change and are subject to the rules of the United MileagePlus Program, including without limitation the Premier® Program (the "MileagePlus Program"), which are expressly incorporated herein. Please allow 6-8 weeks after completed qualifying activity for miles to post to your account. United may change the MileagePlus Program including, but not limited to, rules, regulations, travel awards and special offers or terminate the MileagePlus Program at any time and without notice. United and its subsidiaries, affiliates and agents are not responsible for any products or services of other participating companies and partners. Taxes and fees related to award travel are the responsibility of the member. Bonus award miles, award miles and any other miles earned through non-flight activity do not count toward qualification for Premier status unless expressly stated otherwise. The accumulation of mileage or Premier status or any other status does not entitle members to any vested rights with respect to the MileagePlus Program. MileagePlus Program participation may not be permitted in some countries. All calculations made in connection with the MileagePlus Program, including without limitation with respect to the accumulation of mileage and the satisfaction of the qualification requirements for Premier status, will be made by United Airlines and MileagePlus in their discretion and such calculations will be considered final. Information in this communication that relates to the MileagePlus Program does not purport to be complete or comprehensive and may not include all of the information that a member may believe is important, and is qualified in its entirety by reference to all of the information on the united.com website and the MileagePlus Program rules. United and MileagePlus are registered service marks. For complete details about the MileagePlus Program, go to www.united.com.
Subject to credit approval. Apply for the United World Elite Business Credit Card by 12/31/23, and if you are approved, receive 50,000 bonus Miles after spending $5,000 within the first three months after account opening. Your account opening date is noted on your approval letter. After qualifying, please allow 6 to 8 weeks for bonus Miles to post to your MileagePlus account. To be eligible for this bonus offer, account must be open and not in default at the time of fulfillment of bonus Miles.
Purchases must be submitted by eligible merchants to qualify for additional Miles beyond one (1) Mile per $1 spent. Eligibility is determined by the merchant's Merchant Category Code (MCC). First Hawaiian Bank is not affiliated with any merchants, nor is any merchant a sponsor of the United Program. United, its subsidiaries, affiliates, and agents are not responsible for any products and services of other participating companies or partners. Please see the United World Elite Business Credit Card Program Agreement for details. All Miles are awarded to the Business Cardholder's MileagePlus account.
The Business Cardholder's first and second checked checked bags are free when traveling on United and United Express-operated flights with tickets purchased with his or her United World Elite Business Credit Card. This fee waiver is only available on United and United Express-operated flights. Service charges for oversized, overweight, and extra baggage may still apply. This benefit cannot be combined with any other benefit that exempts cardholders from checked baggage service charges. First Hawaiian Bank is not responsible for the provision of or failure to provide said benefits.
United® Credit Card accounts that are in good standing upon their anniversary date will receive two complimentary one-time United Club lounge passes. These passes are valid for use at any participating United Club. Please allow 4 - 6 weeks for passes to be deposited to eligible United MileagePlus accounts. Each pass admits one person for one visit to a participating United Club location. You must present your valid one-time pass, a government-issued photo ID (such as a driver's license, passport, or Military ID), and a same-day boarding pass to gain access to United Club locations. Passes are not assignable and have no cash value. Each United Club pass is subject to the expiration date located on the pass. Access to a United Club location is subject to the United Club terms & conditions and access policies, each of which is subject to change, with or without notice. Access is subject to space availability. For additional information regarding the United Club, please visit united.com/unitedclub. United Club access is capacity controlled. Amenities may vary by location. We strongly advise you to research lounges before visiting them. United reserves the right to modify pricing, benefits services, hours, club locations, and reciprocal lounge agreements at any time with or without written notice to its members and customers. Travel and booking subject to availability. Additional fees, conditions, and restrictions may apply. See the United Program Agreement for more information. First Hawaiian Bank reserves the right to cancel or change the Program at any time without prior notice and is not responsible for the provision of, or failure to provide, United Club lounge amenities.
Receive 25% back, in the form of a credit card account statement credit, on purchases of food, beverages, and Wi-Fi onboard United- and United Express-operated flights when you use your First Hawaiian Bank United Card to make such purchases. To qualify for the 25% back, account must be open and not in default at the time of fulfillment. Please allow up to 45 days after your onboard purchase posts to your account for the statement credit to post to your account. Payments must be made using your First Hawaiian Bank United card through the United app. For direction on how to upload your card to the app, visit https://www.united.com/ual/en/us/fly/travel/inflight/dining/savepayment.html
Upgrades are available on selected United- and United-Express-operated flights, subject to availability. Travel companions and cardholders who are not the primary cardholder are not eligible to take advantage of this benefit. Assignment of upgrades on award tickets within each Premier®-Express-operated level will be prioritized after the lowest paid fare class.
Starting in 2023, MileagePlus members who are also the Business Cardholder's of a First Hawaiian Bank United® World Elite Business Credit Card are eligible to earn PQP based on their annual credit card spend. First Hawaiian Bank United World Elite Business Credit Card earns 500 PQP for every $12,000 in card spend, up to 1,000 PQP in a calendar year. The maximum number of PQP that can be earned in connection with First Hawaiian Bank United World Elite Business Credit Card promotions in a calendar year is 5,000 PQP per MileagePlus account. All eligible Cardmembers must take a minimum of 4 flights on United or United Express to be eligible for Premier status. All PQP earned on eligible card spend can be applied up to Premier Platinum status. The card-earned PQP can be applied to 1K status if the Cardmember meets the PQF requirement for 1K. First Hawaiian Bank is not responsible for the provision of, or failure to provide, the MileagePlus program year stated benefits and services. PQP earned on eligible credit card spend will be awarded within 6 weeks of meeting the spend qualifications.
Mastercard® and the circles design are registered trademarks of Mastercard International Incorporated.
Apple Pay, Apple, and the Apple logo are trademarks of Apple Inc. Google Pay is a trademark of Google Inc. Samsung Pay is a trademark of Samsung Electronics Co., Ltd.