Priority Unlimited Credit Card
You can earn 2% unlimited cash back on your purchases.[[#1]][[, ]][[#2]]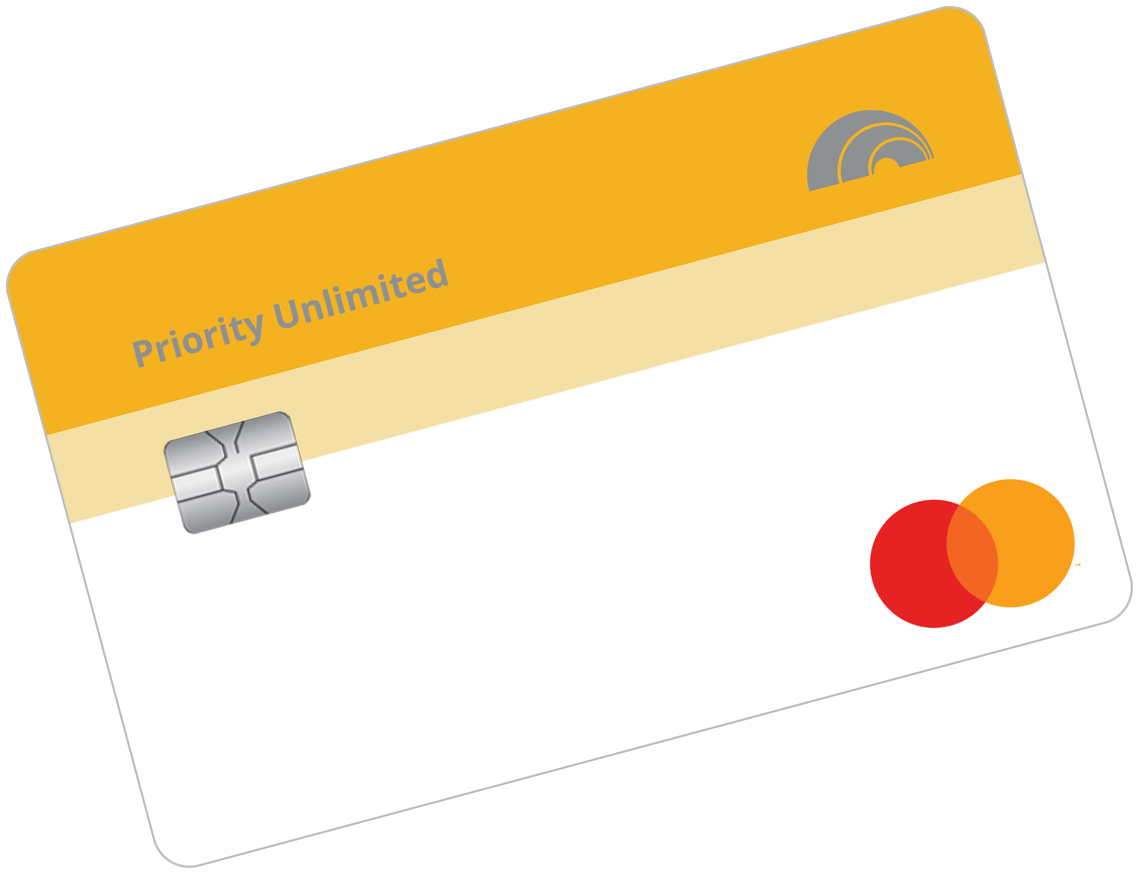 Earn Rewards[[#1]]
$150 bonus statement credit after spending $1,500 within the first 3 months after account opening when you apply by 12/31/22[[#3]]

2% cash back for customers with an additional qualifying FHB account (otherwise, 1.5% cash back for those without )[[#2]]

Cash rewards are automatically redeemed as a statement credit every November (to earn 2% cash back, qualifying account must be open as of October 31st of the program year)[[#3]]
For more information, see Program Agreement[[#4]]
Cash back
Earn cash back on large and small purchases
Save money
No annual fee[[#5]]
You will not earn cash rewards for cash advances, balance transfers, convenience checks, ATM withdrawals, PIN transactions, money transfers (including P2P payments), quasi cash transactions (including purchases of traveler's checks, money orders, foreign currencies and cryptocurrencies), lease and loan payments, truck stop transactions, tax payments, gambling transactions, unauthorized or fraudulent charges, finance charges and other card-related fees. See the Priority Unlimited Program Agreement and the Priority Unlimited Credit Card Agreement at fhb.com/unlimited for additional details and restrictions. 
Earn 2% cash back on qualifying purchases if you have an additional qualifying FHB account OR 1.5% cash back if you do not. A qualifying FHB account is any FHB personal deposit account (checking, savings, CD, IRA), mortgage, home equity loan, HELOC, or private banking relationship. You must be an owner of the qualifying account. Agents, beneficiaries, custodians, guardians, personal representatives, guarantors, and other types of non-owners are excluded. Cash rewards are accumulated and automatically redeemed every November as a statement credit on the primary cardholder's credit card statement and cannot be bought, sold, or transferred. Credit card accounts must be open and in good standing in order to receive the statement credit. To qualify to receive 2% cash back on purchases in a given program year, your qualifying FHB account must be open as of the last day of that program year (October 31st) (otherwise, you will receive 1.5% cash back if you do not have an additional qualifying FHB account or if that qualifying account is closed before October 31st).
Subject to credit approval. Apply for the Priority Unlimited Credit Card by December 31, 2022, and if you are approved, receive $150 bonus statement credit after spending $1,500 within the first three months after account opening. Your account opening date is noted on your approval letter.
First Hawaiian Bank reserves the right to cancel or change the Program at any time without prior notice.
For additional information regarding rates and fees, see the Priority Unlimited Pricing and Terms.
Certain terms, conditions, and restrictions apply. Please see the Guide to Benefits for details.