Debit Card - Customer Action Required
Reset Your Debit Card PIN by Today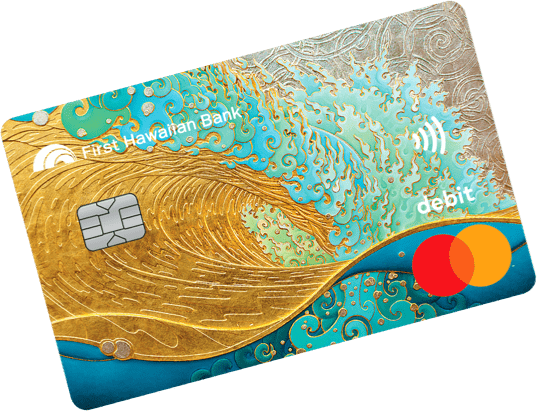 If you are currently experiencing transaction declines on your debit card, please reset your PIN and attempt the transaction again. If the transaction continues to be declined, please call the number on the back of your card. We appreciate your patience and loyalty as we continue to improve our card operations.
 
FHB has recently implemented a new card processing system. As part of this system upgrade, you must reset your debit card PIN as soon as possible to avoid any interruption. If you have not reset your PIN since July 2023, your debit card PIN based Point-of-Sale (POS) transactions will be declined until you reset your PIN. All cardholders can reset their PIN by phone or by visiting the nearest branch location. Primary cardholders can also reset their PIN in the FHB Mobile app.
Reset your PIN by Phone
A simple and secure way for all account holders to reset your debit card PIN, all you need is your debit card.
Step 1
Call (877) 699-6984 for US & US Territories or (800) 545-6300 for international callers[[#1]] (you will need your current PIN number)
Step 2
When prompted, enter your debit card number and personal information
Step 3
Enter a new PIN number that meets the [[PIN requirements | #pinreq]] then confirm
Reset your PIN in the FHB Mobile App[[#2]]
Select the checking account associated with your debit card

Go to Account Details and tap Manage Card Account
Select Set Up PIN from the drop down menu

Enter your 4-digit PIN
Debit Card Security Features and Benefits
Security Essentials
Explore the security features available on your [[FHB cards| /resource-center/security-and-fraud-protection/protect-your-credit-debit-cards]] and [[fraud protection| /resource-center/security-and-fraud-protection]] tips to protect your accounts
Zero Liability Protection
With [[Mastercard Zero Liability Protection| https://www.mastercard.us/en-us/personal/get-support/zero-liability-terms-conditions.html]], you are not responsible for fraudulent transactions[[#3]]
Identity Theft Protection
Activate now to enjoy your [[Mastercard ID Theft Protection™| https://mastercardusfhb.idprotectiononline.com/enrollment/embedded.html]] benefits included for no additional charge[[#4]]
Disclosures
Phone charges may apply.
You must have a mobile device with internet to use FHB Mobile Banking. Restrictions may apply. See FHB Online® Terms and Conditions for details. All registered fingerprints and face IDs on the mobile device will be able to log in. Standard SMS/Text Message fees may apply
Certain terms, conditions, and exclusions apply. To learn more about Mastercard Zero Liability, visit mastercard.us/zeroliability.
App Store® is a service mark of Apple Inc., registered in the U.S. and other countries.
Google Play and the Google Play logo are trademarks of Google LLC