Complete Checking Debit Mastercard
Fast, contactless checkout with your Complete Checking Debit Mastercard[[#1]]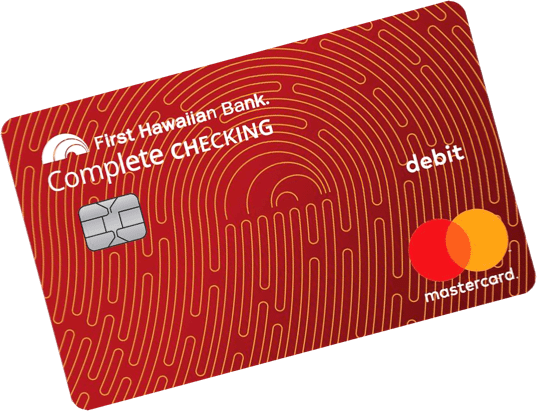 Travel Services[[#4]], [[#5]]

MasterAssist Travel Assistance Services

Master RoadAssist Roadside Service

Trip Cancellation and Trip Interruption Coverage

Worldwide Automatic Travel Accident, Baggage, Delay, and Trip Cancellation/Interruption Insurance[[#5]]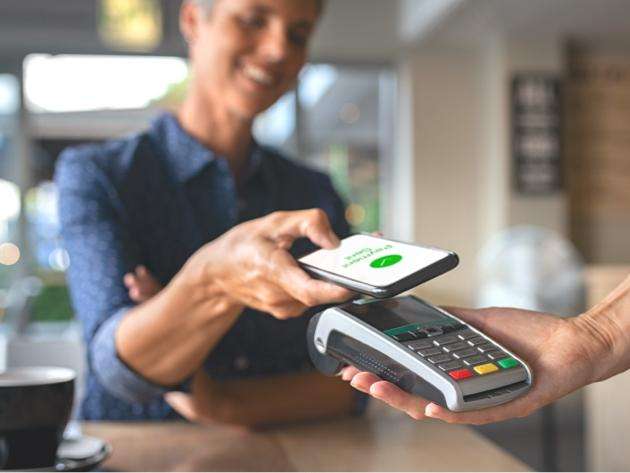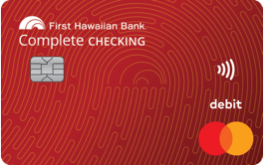 Mastercard ID Theft Protection
Want even more benefits? A quick sign-up will get you Mastercard ID Theft ProtectionTM, which offers:
ID Fraud Expense Reimbursement[[#4]]
Credit monitoring and activity alerts from TransUnion®

Financial Account Takeover monitoring

Personal Identity monitoring of data elements, including:
Debit/Credit/Prepaid Cards

Bank Accounts

Email addresses

Usernames and Passwords for websites

Social Security Numbers
Passport numbers

Drivers' licenses

Loyalty/Affinity Cards

Medical Insurance Cards

Vehicle Insurance Cards
Insurance products are:
NOT INSURED BY FDIC OR ANY GOVERNMENT AGENCY • MAY LOSE VALUE • NOT A DEPOSIT • NOT GUARANTEED BY FIRST HAWAIIAN BANK
Please refer to the Deposit Account Rules and Regulations, fee schedule and any other agreements you received when you opened your Complete Checking Account for additional details about your checking accounts. The benefits mentioned above are only offered on or with your Complete Checking Debit Mastercard ("Debit Card"). Additional restrictions apply. Please review your Guide to Benefits for detailed information. The benefits include types of insurance that require use of the Debit Card. Registration at www.fhb.com/completedebit is required for certain benefits (credit monitoring & activity alerts, additional ID monitoring and ID theft). First Hawaiian Bank and Mastercard reserve the right to cancel or change the benefits at any time without prior notice. If your Complete Checking Account and/or Debit Card is cancelled or closed for any reason, access to the benefits may be terminated at any time without notice.
First Hawaiian Bank supports Apple Pay®, Samsung Pay, and Google PayTM, which are registered trademarks of Apple Inc., Samsung Electronics Co., Ltd., and Google Inc., respectively. Learn more.
To file a claim, call 1-800-Mastercard or go to www.mycardbenefits.com. Subject to limits, exclusions, and conditions. Please refer to your Guide to Benefits for more information.
Trip Cancellation and Trip Interruption Coverage, Worldwide Automatic Travel Accident, Baggage Delay, and Trip Cancellation/Interruption Insurance, and Retail Protection Benefits are only available for purchases that are made entirely with a customer's Complete Checking Debit Mastercard. Master RoadAssist Roadside Service is only available while traveling in the 50 United States and the District of Columbia. Subject to limits, exclusions, and conditions. See your Guide to Benefits for more information.