Protect Your Credit & Debit Cards
5 min read
Posted on Feb 25, 2021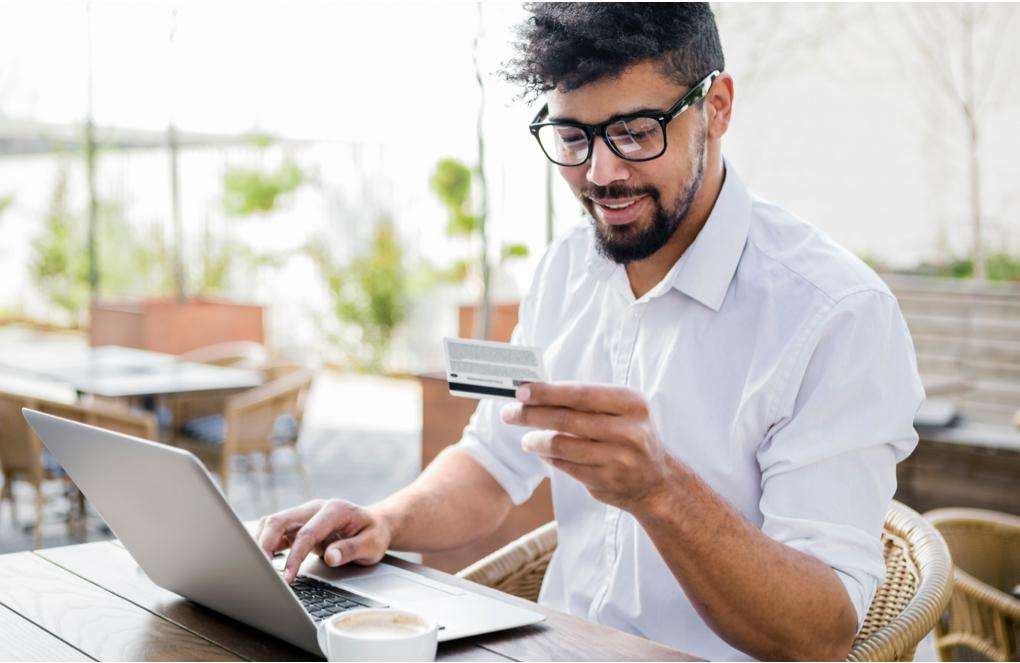 Features to Protect Your Credit and Debit Cards
All First Hawaiian Bank credit and debit cards provide the following security features:
Fraud Alerts[[#1]]
When our system detects suspicious activity on your credit or debit card account, First Hawaiian Bank will send you an automated text message, email, and/or telephone call. Messages will be free to you.

If we have contacted you about a valid transaction, confirm that you authorized it and continue using your account normally.

If we have contacted you about a fraudulent transaction, respond to us quickly and we will restrict further activity on your account. We will also put you in touch with our team of fraud specialists.

Fraud alerts from FHB will NEVER ask you for personal information (Social Security Number, date of birth, etc.) unless you initiate contact with us, and then to verify your identity.
Please consult our Fraud Alerts FAQ
Free card replacement in the event of fraud or theft
If you are ever the victim of fraud or theft, we will replace your card for free.

Call us immediately at 844-4444 (toll-free at 1-888-844-4444) if you need a replacement card.

Please note that if you have not been the victim of fraud or theft, but have only lost your card, replacement fees may be applicable.
EMV chip technology
All FHB credit and debit cards issued in 2018 or later are equipped with embedded EMV chips, which provide you with an extra layer of security when you use your card.

The embedded EMV chip in your card generates a unique, one-time code for each transaction. This code makes it more difficult for fraudsters to counterfeit your card.
Phishing: A Growing Threat
Be cautious when receiving text messages, emails, or phone calls purporting to be from First Hawaiian Bank. If you have any doubt about the legitimacy of such a communication, do not respond and do not provide any personal or financial information. Call the customer service number on your statement or on the back of your credit, debit, or ATM card if you suspect any fraudulent activity.
Security Precautions for Everyone
To protect your bank accounts, credit cards, and debit cards, remember to do the following:
Report lost or stolen cards and checks immediately

Review account statements carefully. Ask about suspicious charges. Do not hesitate to contact us if you see charges on your account that you did not make.

Do not print your Social Security Number on your checks.

Store new and cancelled checks in a secure place.

Cut up expired bank and credit cards, and dispose of them promptly. If you are certain that you will not use them, cancel unused bank and credit cards, cut them up, and dispose of them immediately.

Keep your ATM Pin secure

Do not use obvious or easily obtainable information as your PIN (e.g. your birth date or part of your Social Security Number)

Avoid writing down your PIN

Never share your PIN with anybody

Minimize the chance of mail theft by doing the following:

Know your billing and statement cycles. This way, you can let us know quickly if you have not received a statement.

Retrieve incoming mail promptly

Do not place outgoing mail containing sensitive information in your mailbox. Deposit mail in a U.S. Postal Service mail box or at a post office.

How to report suspicious activity:

Oahu: 844-4444

The Neighbor Islands, Mainland U.S., Guam, and CNMI: 1-888-844-4444
First Hawaiian Bank Alerts program. If First Hawaiian Bank detects potentially fraudulent activity on your credit or debit cards, we may send you notification via email, text message, and/or automated phone message. Messages will be free to you. You may opt out of text and phone messages by following instructions in those messages. If you reply STOP to a text message, you will get one additional confirmation message stating that you've opted out and will no longer receive messages from First Hawaiian Bank. Carriers are not responsible for any delayed or undelivered messages. Messages may be delayed or not delivered due to factors outside of the carrier's control. PARTICIPATING WIRELESS CARRIERS: AT&T, Boost Mobile, MetroPCS, Sprint, T-Mobile, Verizon Wireless, Virgin Mobile USA.